With the New Year upon us, we have been thinking about what an amazing year 2017 was. We had guests from around the world – France, Israel, and all over the United States, including a handful of guests who have come back for a return stay at our Bed and Breakfast. As always, we enjoyed visiting with our guests and helping them to experience the best of Vermont in a weekend.
Since our last blog post, we have taken some time for family visits and vacation. We enjoyed an amazing trip to the Azores, which was our first trip abroad with our son, Kellen. We had such a good time exploring, and it was a great reminder of what we enjoy as travelers – good food, kind people, and quality sleep after full days of adventuring!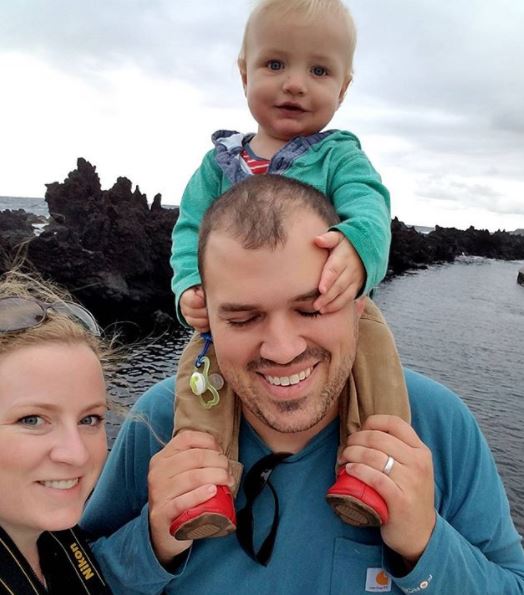 Our Fall Foliage season was exceptionally busy this year and we are grateful that we already have a handful of reservations for next autumn. Last year, we were surprised by thoughtful gifts and gestures from our guests, who shared with us prints of their photos, wine from their hometowns, essential oils, and delicious treats from around the world! It's always amazing to us how by opening your home you also open your heart. We love having guests and sharing the Vermont Bed and Breakfast experience with them.
With the quiet season that comes after the leaves fall, we enjoyed visiting with friends and family, especially spending time together over the holidays. This is such an incredible place for reconnecting and enjoying a slower pace. In the last few weeks, we have enjoyed doing puzzles by the fire, marking Christmas ornaments and cookies, and having friends and family visit.
We've also been working on some projects at the house. Luke has more than 65 new Dahlia tubers to grow this year and I am excited for the beautiful flowers to decorate the property and bedside tables. Our seed catalogs have started to arrive and we are enjoying leafing through and dreaming of what to grow this summer.
With the chilly winter months here, the chickens and ducks have slowed their laying. They are nestled in with a heat lamp and are enjoying their feather-down jackets. Luke and Stout bring them fresh food and water every day, and check that their house is cozy and warm.
All is well on the farm. We are keeping the house cozy and warm and enjoying the restful pace of winter months. We hope you plan some self-care and travel into your New Year's resolutions. We will have a room ready for you when you are ready for a getaway!